Biography


Visit His Studio
Naoyuki Honzawa's Studio
This is my sweet VIBRAPHONE, Musser M55. It is a great instrument, but too HEAVY to carry.

I mainly use 4 mallets of Malletech DS11 (Dave Samuels Model). Dave Samuels is one of the best vibraphone player in the United States, and was my teacher in the Berklee College of Music.

A pair of congas are TOCA Limited Edition. I like this color, Deep Purple. This sounds great, too.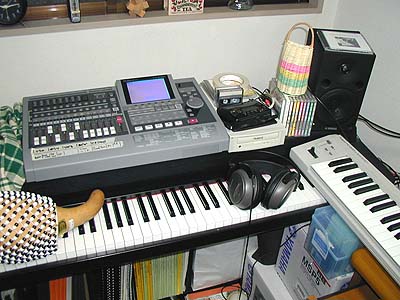 ROLAND VS-1680 is my main digital mixer and recorder. This also has plenty of usable effecter in itself.

I also use some Brazilian and Afro-Cuban Percussions, like Caxixi, Shekere, etc.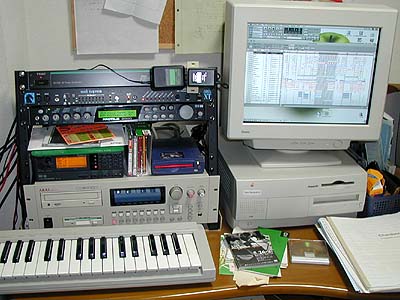 My main computer is Power Machintosh G3 DT266. I use Opcode VISION DSP as a MIDI sequencer. I also use iMac Rev.B for internet. These pages is produced in the iMac.

To the left, you can see the synthesizer, E-MU PROTEUS 2000 with PROTOZOA Sound Rom, Roland SC-88, and the sampler, AKAI CD3000XL.

PROTEUS 2000 has great variety of sounds, and is easy-editable, ready-to-use kind of instrument.

1997-2000 studio cranberry... All right reserved.